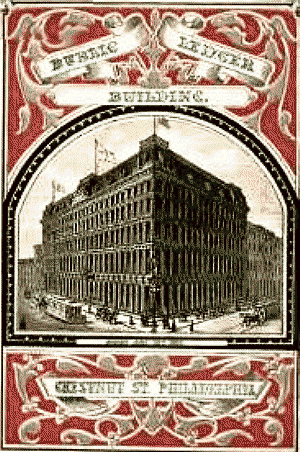 The 1873 almanac
published by the Philadelphia Public Ledger
This is the cover from the 1873 edition of the "Almanac" published by the Public Ledger, one of Philadelphia's leading daily newspapers.

The building in the center was the Public Ledger Building which was built in 1867. It was only a half dozen years old when this almanac was printed. The building which was located at 6th and Chestnut Streets remained the home of the newspaper until it was sold in 1914.
From the official archives of the Philadelphia Press Association
© 2007, All Rights Reserved